Mesmerising Waterfall and Gorge: A Trip To Skógafoss
One of Iceland's most splendid waterfalls, Skógafoss is a sight to behold. When the river flows over from the cliffs by Skógar, the water tumbles 60 metres before hitting the surface of the pool beneath. The impact of this mighty fall mesmerises visitors from near and far.
Before cascading off the cliffs as Skógafoss, the river flows through a gorge that you can hike along and enjoy the views of more than twenty awe-inspiring waterfalls. If you are up for it, this gorge also marks the beginning of the famous Fimmvörðuháls pass, one of Iceland's most popular hikes.
Situated in the small town of Skógar, you'll find everything you need close by, from a convenience store to restaurants and hotels. Skógafoss also lies conveniently close to Route 1, which makes it the perfect pit-stop on a tour of Southern Iceland.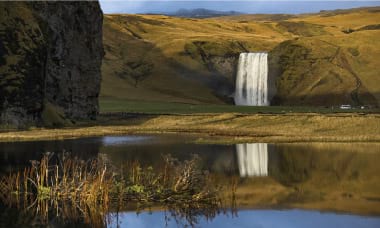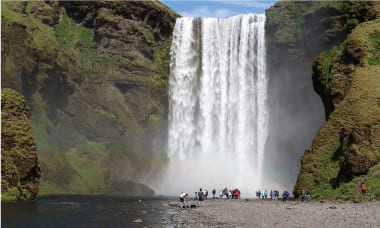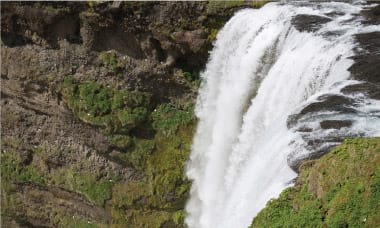 Let's hear it from you!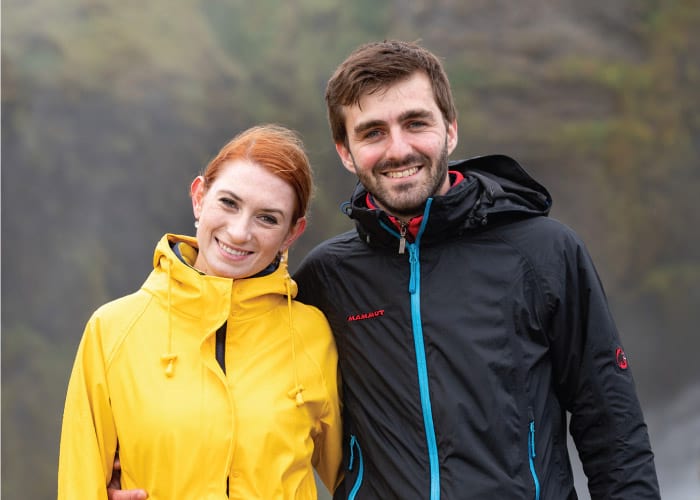 Names: Zuzana and Lukas
Ages: Both 27
From: Czech Republic
How did you hear about Skógafoss?: "When you google top places to visit in Iceland, this place pops up," Zuzana says. "And I also have an Icelandic friend who told me to come visit here."
What was your favorite thing about the waterfall?" "I loved the view from above," Lukas says. "You can see the whole landscape that surrounds us and the water current is really cool."
Have you been to Iceland before?: "No, this is our first time," Lukas says. "We're avid travelers and we try to visit new places at least a few times a year."
Where are you staying?: "We're staying at the campsite right by the waterfall," Zuzana says.
---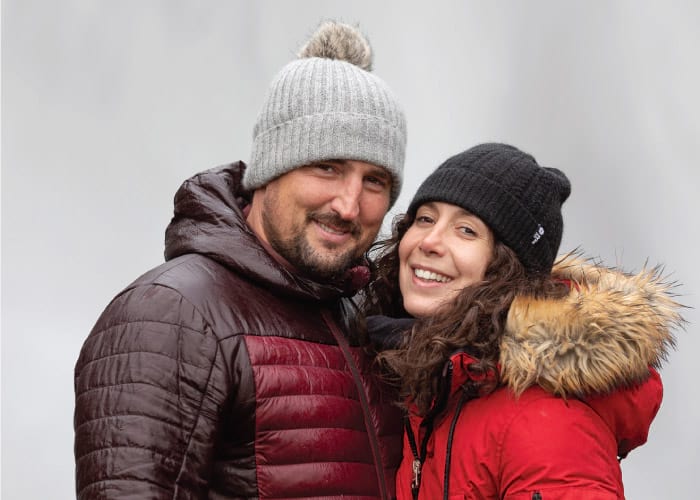 Names: Jennifer and Javier
Ages: 31 & 40
From: Spain
What strikes you about the Skógafoss waterfall?: "The view is stunning," Jennifer says. "You can't find places like this in mainland Europe. This is so beautiful."
Are you visiting the waterfall as part of a greater tour of Iceland?: "Yes," Jennifer says. "We're travelling the South of Iceland. We're loving it so far."
Why Skógafoss?: "I had a friend from Spain recommend it to me," Jennifer says.
---
Meet a local!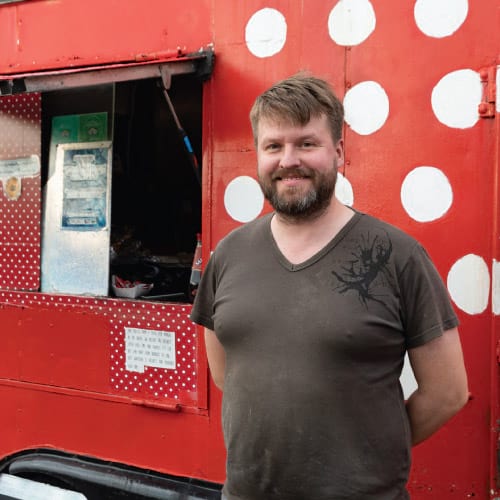 Name: Stefán
Age: 45
Occupation: Owner of the Fish and Chips Van in Skógar
What's your favorite thing about Skógar?: "It's a little town," Stefán says. "Very quiet and the nature is beautiful."
How do you like working with tourists?: "I love meeting new people every day and 99% of them are always friendly," Stefán says. "When tourists do 'stupid' things such as driving through roads with cars that were not meant for those roads, they do so out of ignorance. It should really be us Icelandic people who have the responsibility to inform them."
When would you recommend visiting Skogafoss?: "I would say the best time is May," Stefán says. "It's not as busy here and the weather is really nice. Everything starts turning green and the lambs come out."