Reynisfjara Black Sand Beach
Located on the south coast of Iceland by the small town of Vík í Mýrdal, Reynisfjara is a well-known beach, which contains black sand, large basalt columns, and sea stacks that are home to thousands of nesting birds each year.
Vík is the only town in Iceland that is located by the sea but does not have a harbour. Besides the unique history of the town and the unique geology of the volcanic black sand beach, there are a wealth of activities to do in the area, from hiking to paragliding and ziplining.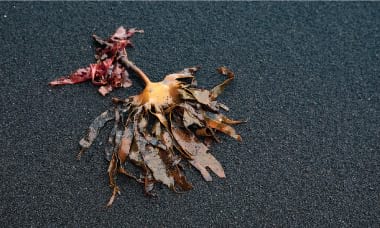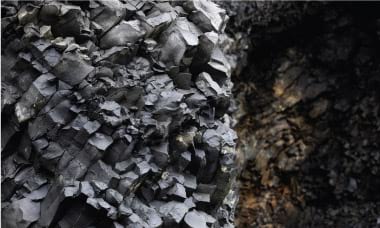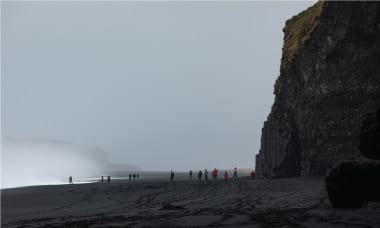 Let's hear it from you!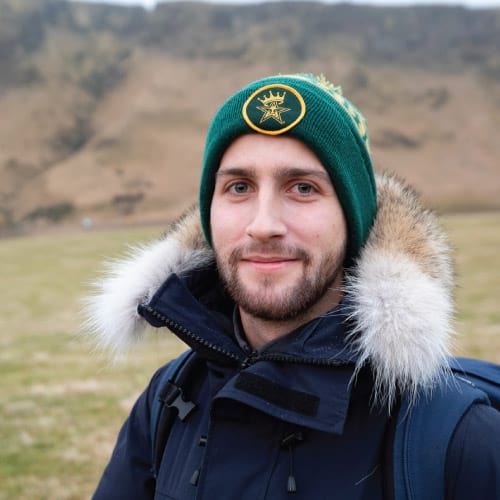 Name: Aurelien
Age: 22
From: France
What brings you to Iceland?
"First, the cheap tickets I would say," Aurelien responds with a laugh. "I am planning to travel around the world and I have to find ways to save money. I also wanted to see some beautiful places, which, of course, is what you will find in Iceland." he adds.
What have you been up to in Iceland?
"Starting in Reykjavík, I hitchhiked to Selfoss, visited Geysir and got the whole hostel to myself in the area." Aurelien explains. "Following from there, I visited Gullfoss and the secret lagoon, which turned out to be a wonderful experience. Down south, still hitchhiking, I made my way back to Vík where I spent two days waiting out the windy weather."
How is hitchhiking around Iceland?
"It's very easy," Aurelien says. "I did not wait more than two to five minutes for a ride. On my way to Geysir, I had three or four people take me. Most locals are nice, which makes it a unique experience to get to know local people."
How has your overall experience been?
"Really great," he exclaims. "I am enjoying my trip and need to return one day to visit for a longer time."
Do you have one experience that stood out for you?
"Many, but the first person who gave me a ride stood out because it was a local who works as a location scout for films. I think it must be one of the best jobs in the world," Aurelien expresses. "He told me he has a dog that he rescued from an abusive home. He is a very good person."
How was visiting Reynisfjara for you?
"It was amazing. The waves were mesmerising with the black sand and even the wind added to the overall experience," Aurelien illustrates.
---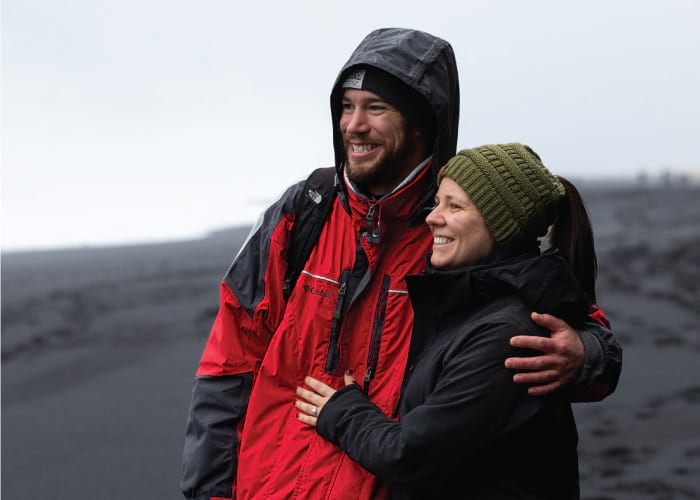 Name: Noah and Teresa
Ages: 31 & 33
From: United States
When did you arrive to Iceland?
"We landed at 5 AM on Friday morning in Reykjavík and went up the Reykjanes peninsula. We drove around there until we could get into our hotel," Noah explains. "Yesterday, we went to the Golden Circle, which was absolutely beautiful but also very windy."
Have you seen the Northern Lights yet?
"We went out last night and walked to the harbour in Reykjavík, but it was still too light there. We´re hoping to see them tonight if it's not too windy," Teresa exclaims. "We didn't get to leave Reykjavík that night, but after we parked the car and looked into the sky, we saw a brilliant streak of beautiful green!"
What inspired you to visit Reynisfjara?
"We're doing the south coast, the peninsula northwest of Reykjavík, and the Golden Circle," Teresa says. "Each day, we are trying to do a day trip that isn't that far to travel from Reykjavík."
What was your best experience so far?
"So this just happened!" Teresa and Noah laugh together, gesturing to the engagement ring gleaming on Teresa's left hand. "We wanted to come up here yesterday but it was too rainy," Noah continues. "Imagine, I had to wait with the box in my pocket a day longer than I had planned!" he beams.
Congratulations again, Teresa and Noah!
---
Meet a local!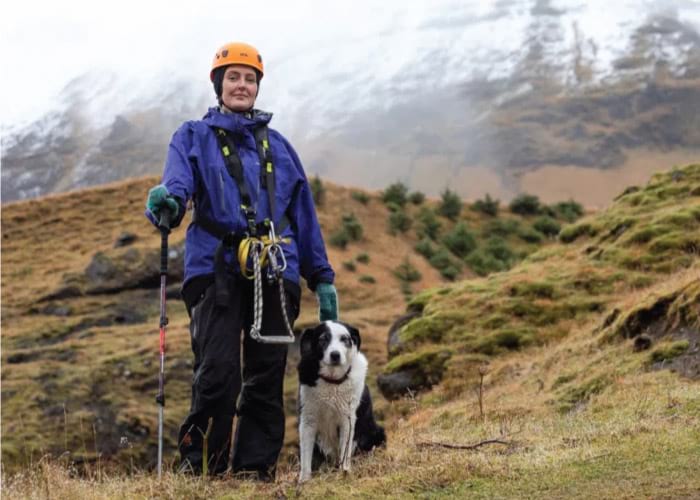 Name: Æsa Guðrúnardóttir
From: Vík
Occupation: Owner of Vík Hostel and creator of Zipline Iceland
How do you like working in the tourist sector?
"It's wonderful but it also brings certain changes to the local landscape," Æsa explains. "With a population of 300 in the Vík area, there has been a sudden influx of visitors in the past ten years, which has its own challenges in such a small area. I started this hostel with the help of my grandparents as a summer project which just kept going. I enjoy what I do and want to share the experiences of this wonderful area with visitors."
What would you recommend for visitors to do?
"This area has many natural wonders to offer on its own," Æsa says. "But for those looking to do more, we have the option to go paragliding and ziplining, for instance. Paragliding, our main activity, is a weather dependent sport, so we wanted to create an activity that can be pursued at all times throughout the year. That is how we came up with the idea of ziplining during one of our hikes. We got in touch with a Dutch company to help us draw up plans and now here we are!" she excitedly shares.