Words simply cannot justify the sight of this spectacular phenomenon. It's an experience that we know you will want to savour and enjoy. By traveling in a minibus you get the qualities of a smaller group (max 15 people) as we try to avoid the crowds for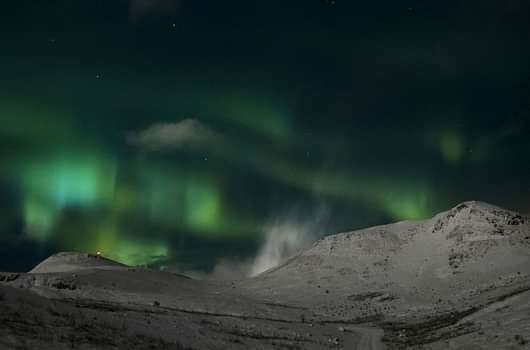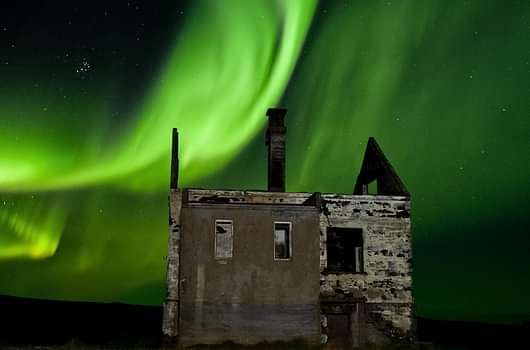 NORTHERN LIGHTS BY MINIBUS
Words simply cannot justify the sight of this spectacular phenomenon. It's an experience that we know you will want to savour and enjoy.
So, with this in mind, our Northern Lights tour has been created accordingly – with an absolute emphasis on the word 'experience'. First off, we will start our hunt for the Northern Lights with a bit of pre-planning via the Aurora forecast and start our exploration by heading in that direction. Sometimes the lights want to be chased and that is all part of the fun. If we do find them, it is a unique moment. If not, you get to try again.
By traveling in a minibus you get the qualities of a smaller group (max 15 people) as we try to avoid the crowds for the best spot available.
The success of the Northern Lights findings are dependent on weather conditions. We therefore reserve the right to cancel departures until 18:15 on the day of the tour. If the tour goes ahead and we find no northern lights, we offer our customers the chance to join another evening's departure free of charge upon availability.
DETAILS ON NORTHERN LIGHTS BY MINIBUS
Price & Availability: See booking window on right.
Children 0-13 years 50% discount.
Min: No minimum number of participants.
Age limit: No age limit
Bring with you: Dress according to weather. In Iceland it is always wise to dress in warm, waterproof clothes. Weather changes can be sudden so expect the unexpected. Bring a waterproof jacket and pants, headwear and gloves. Good outdoor shoes are recommended.
Duration: Approx. 4 hours.
WHAT'S INCLUDED:
Free tour pick-up from your accommodation or nearest bus stop in Reykjavík.
Hot chocolate and Icelandic 'kleina'
Wool blankets to keep warm
Free WiFi
Drop off, back in Reykjavik
English speaking guide.
What's included
Pick up & Drop Off
English speaking guide
What do I need to bring
Dress according to weather.

Friendly cancellation & refund policy
Full refund if cancelled due to weather. Cancellation fee can be witheld if cancelled with short notice.
1 day notice: 100% charge
kr
13,990
4 Hours , Very easy